College Graduation During COVID-19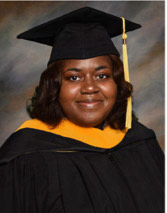 Leaders across our community are envisioning a new world. At Achieve Atlanta, our students are doing their part and we must do ours. One of these amazing students, Bianca Smith, provides inspiration for us and shared how she's coping with the COVID-19 crisis and what's next for her. I'm honored to share a bit of her story below.
Bianca graduated from Maynard Jackson High School and will earn her BS in Biology from Xavier University this May. She's a member of our initial cohort of Achieve Atlanta Scholars and has accepted a position working for CityYear New Orleans in the fall. Below are some questions I asked Bianca and her responses.
---
How did you feel having to leave Xavier early due to the COVID-19 crisis?
Having to leave Xavier was bittersweet. I could not fully accept that it was my time to move on. But the pandemic has unintentionally shown me that I will be okay. After I had to leave Xavier without properly saying goodbye, I thought my world would end. I kept thinking that I wasn't ready, but I am.
How are you coping with not having a traditional graduation?
It is dejecting sometimes. For a time, I felt like I had worked hard for no reason. But after some reflection, I realized I worked hard for my degree. I will still get that. I worked hard to make my mother and grandmother proud. I did that. I worked hard to get knowledge and to make a way for kids that look like me. I did that.
It's easy to worry about things out of my control, so I'm choosing to focus on what is in my control. I will still have graduation – my day will come. I must remind myself to be patient and understanding because we're all doing the best we can in this pandemic and we're all learning as we go.
What's your advice for incoming Scholars who are learning remotely in a time of uncertainty?
Keep a schedule of your courses and your work. I've done online classes over the summer and, believe me, it was difficult but rewarding.
I am a visual and auditory learner, so I had to adjust learning the material for myself. I rewrote notes, watched videos with illustrations and wrote on my personal whiteboard to learn material. There are ways to adjust, so don't stress too badly.
Socially, amid the pandemic, I encourage you to reach out to classmates and form study groups, attend your virtual freshman orientation, participate in social media activities with your fellow classmates, and study with friends in your town and compare what you're learning about your university. The adjustment may seem difficult, but we are all rooting for you! I know I am!
How are you coping with the uncertainty that the COVID 19 crisis has caused for you?
I am coping by moving one day at a time. I have remained quarantined and practiced extensive social distancing to do my part in flattening the curve. To maintain my overall health, I do daily tasks that I enjoy, such as video calling with friends, meditation and prayer, and self-care. Also, Achieve Atlanta gave me a COVID-19 Emergency Grant designated for scholars in need, which was greatly appreciated.
I am also searching for and sharing relief programs with those that I know may need it. I call my mom at least five times a day. I check on my friends and mentor and just try to remember that this is only momentary.
I haven't been able to go home due to the effects of COVID-19 on my family back home, but I am looking forward to it. Without a doubt, the COVID-19 pandemic has been challenging for personal, educational, and financial reasons. Fortunately, I am blessed to have a strong support system and I am grateful for that.
What are your plans for the future?
Earning my Bachelor of Science degree in biology is only the first step in my future. It is my dream to educate others about the wonders of our environment and the animals within it, so I plan to further my education in ecology and wildlife conversation.
However, next year I will work as a tutor in the New Orleans school district as a member of City Year New Orleans. I am excited because I get to give to others the encouragement and support that was given to me at each step in my educational journey.
I'm looking forward to bringing some normalcy to the kids I'll work with once the year starts and when this crisis is over. I can't imagine what they're experiencing right now.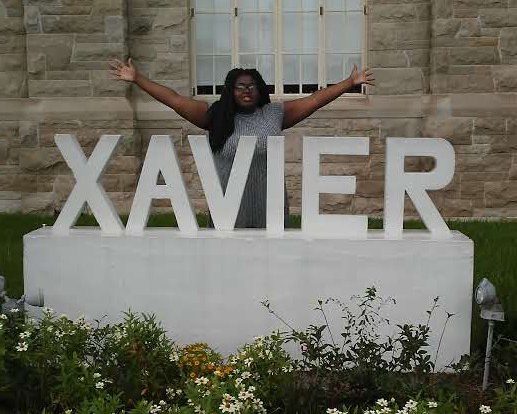 What was your experience at Xavier like?
In a word, SPECTACULAR. I love that my illustrious HBCU, X-U! housed the Freedom Riders in St. Michael's Residence Hall, is the only Catholic HBCU, has a close-knit community, and has had overwhelming success in preparing African American students for the medical field!
Xavier is such a family that you never truly feel alone. There's always homecoming, phone calls to classmates, and other opportunities to stay connected.
I have learned from intellectuals from across the globe, made irreplaceable friends, participated in extracurriculars and received a rewarding education. Xavier nurtured my growth into an educated young woman, and I am beyond proud to consider myself a Xavierite!
How has being an Achieve Atlanta Scholar impacted your college experience?
Being an Achieve Atlanta Scholar gave me the chance to attend my dream university with less worry about finances. Achieve Atlanta provided stable financial assistance all four years of my schooling.
Knowing that others are invested in your success makes you want to work harder. I have always felt that Achieve Atlanta cares about my success as an academic and, more importantly, as a person.
Bianca was featured in our April 24th e-newsletter that you can read here.
---
Authored by