Achieve Atlanta Graduates
1,071
confirmed Achieve Atlanta Scholars as of December 2022 have earned a postsecondary credential
After a pandemic drop in 2021, FAFSA completions and college applications trended upward during 2022. While still lower than pre-pandemic years, both are still well above our first year (2015–2016). And, our FAFSA completion rate continues to outpace state and national rates.


As with FAFSA and college applications, seamless college enrollment dropped for the class of 2021 after a slight increase for the class of 2020. This differs from national trends, which saw seamless college enrollment fall in both years. Since 2019, seamless enrollment nationally is down by 5.2%; it fell 2.7% for APS students. Given the slight bounce back in FAFSA and college applications for the class of 2022, we expect seamless enrollment to follow a similar trend once data for that class becomes available in spring 2023.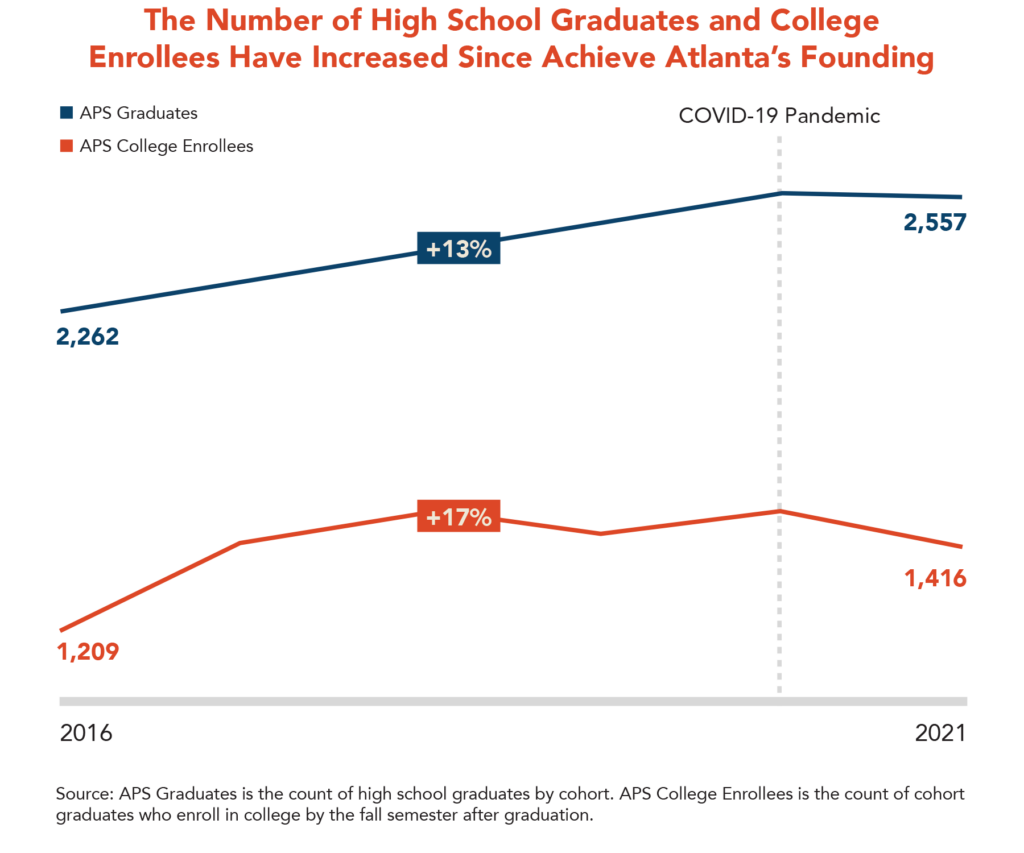 ---
Despite the struggles brought on by the pandemic during the past couple of years, our Scholars are earning degrees at rates similar to students of all income levels. Their degree attainment rate is a testament to the resilience of our Scholars and their families, and the dedication of our staff and partners to equitable college access and success.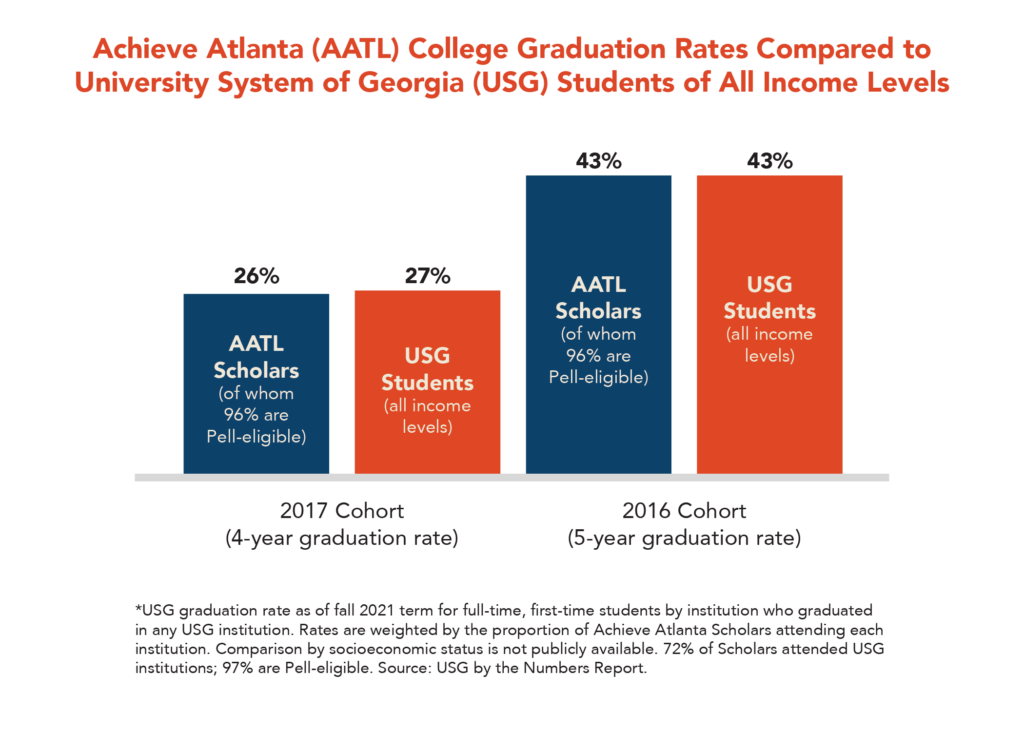 In addition to graduating at rates similar to peers of all income levels, Achieve Atlanta Scholars tend to graduate with less debt, in many cases well below the state average. Nearly half of graduates we surveyed had debt below $10k.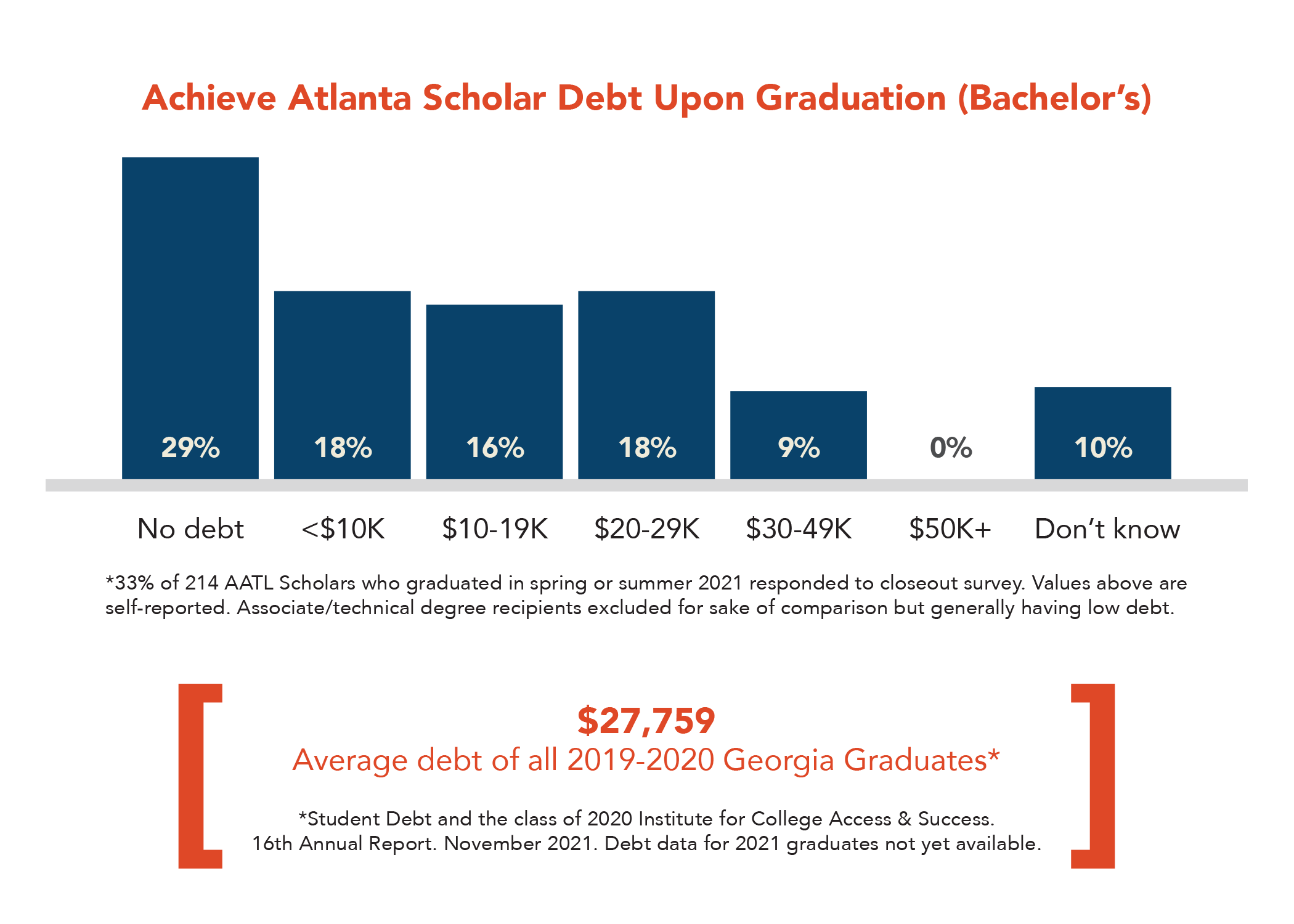 ---
2022 Impact Report
Throughout this report, we share where we are, what we've learned along the way, and where we're going. Most importantly, we share the voices of our Scholars who inspire us every day. 
Click
here
to read the 2022 Impact Report.