Achieve Atlanta Graduates
736
confirmed Achieve Atlanta Scholars as of June 2022 have earned a postsecondary credential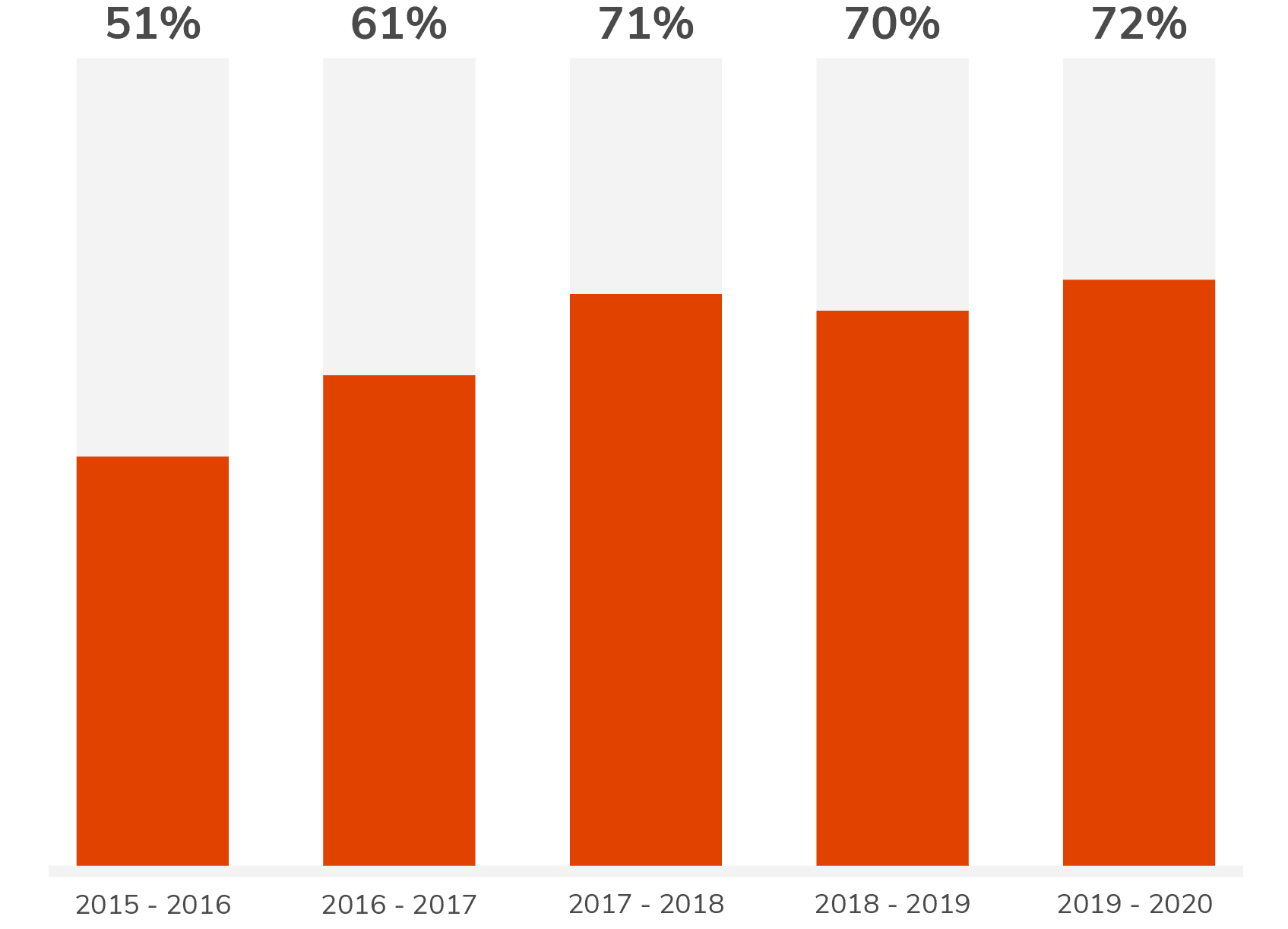 Seniors completing the FAFSA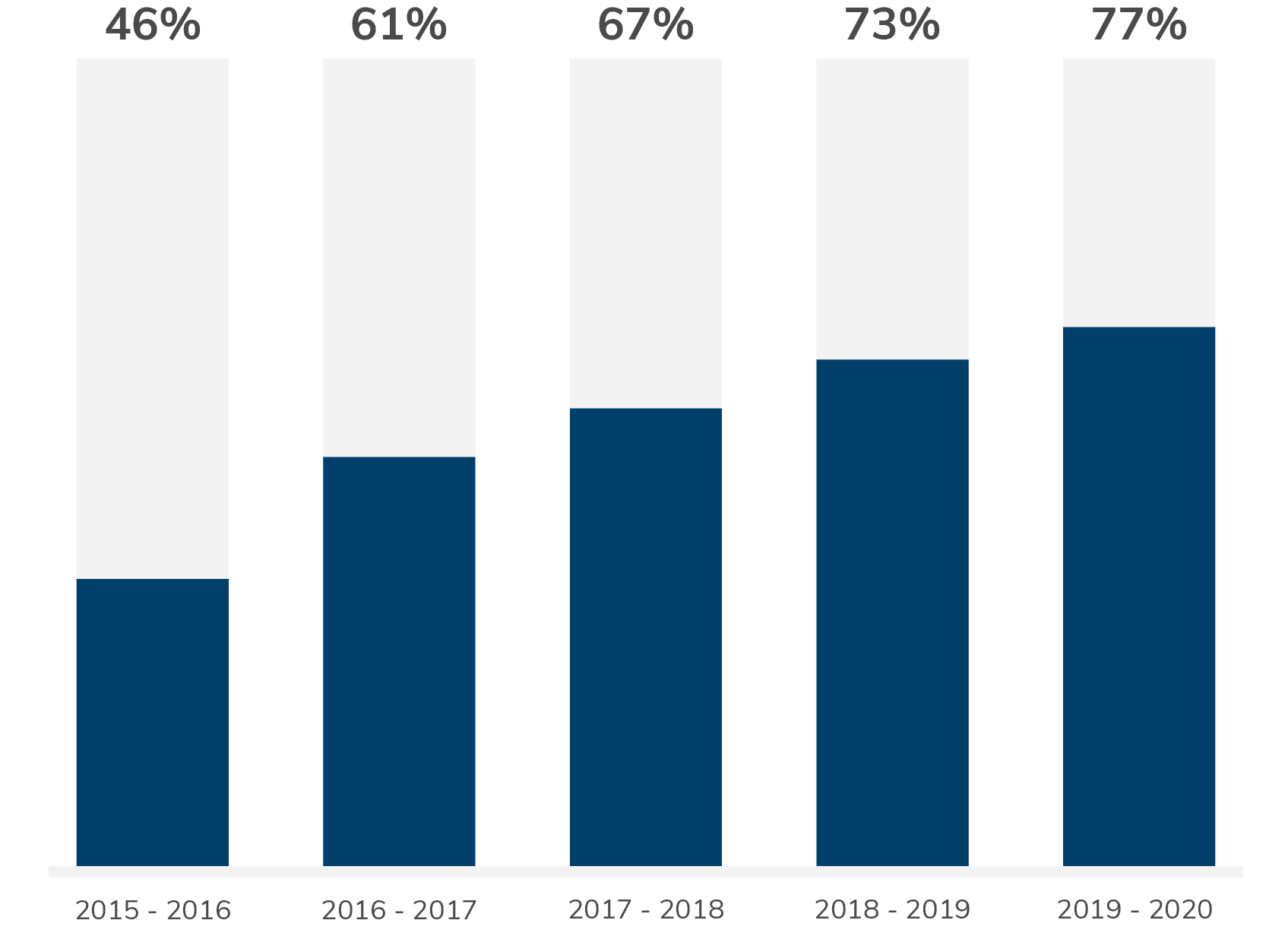 Seniors submitting 3+ College applications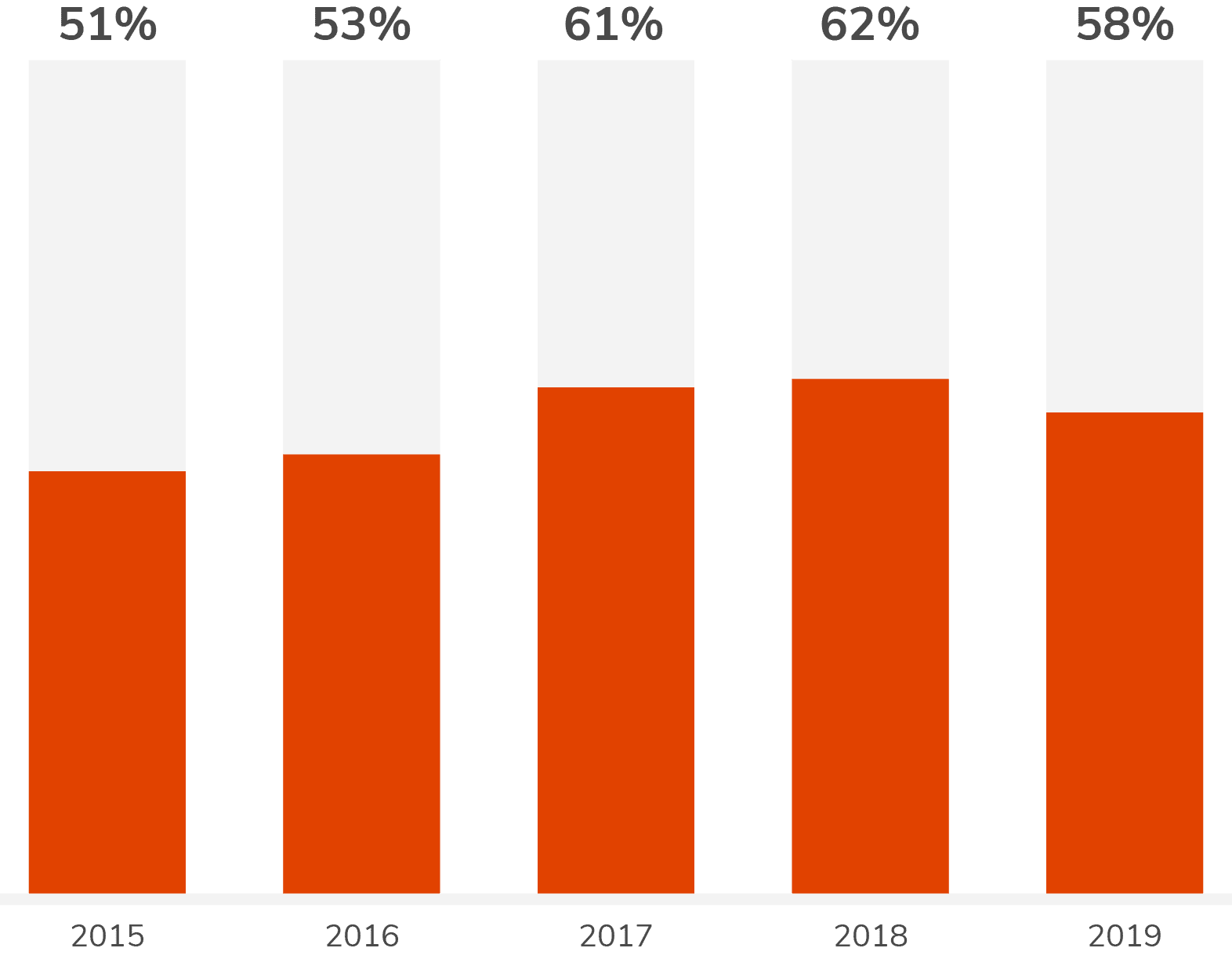 District-wide seamless enrollment in college
Seamless enrollment refers to a high school graduate who enrolls in college in the fall immediately following high school graduation.
*73% of Scholars attend USG institutions. USG persistence as of fall 2019 term for full-time, first-time students either retained or graduated in any USG institution. Rates by institution were weighted by the proportion of Achieve Atlanta Scholars attending each institution to calculate overall rate. Comparisons by socioeconomic status not publicly available. Source: USG By the Numbers Retention Report, System-Wide Retention accessed August 2020.
FAFSA Success Guide
In 2016, Achieve Atlanta launched a campaign to increase the number of APS seniors completing the FAFSA to ensure more students accessed federal financial aid to pay for college.
This guide shares lessons and tips from our experience to help others interested in raising FAFSA awareness and completion in their community. While all may benefit, we believe urban school leaders or school district staff and those working with urban schools or districts will find it most useful.
As of fall 2019, Scholars enrolled in the University System of Georgia (USG) persisted at similar rates to all USG students at the same institutions, regardless of income status.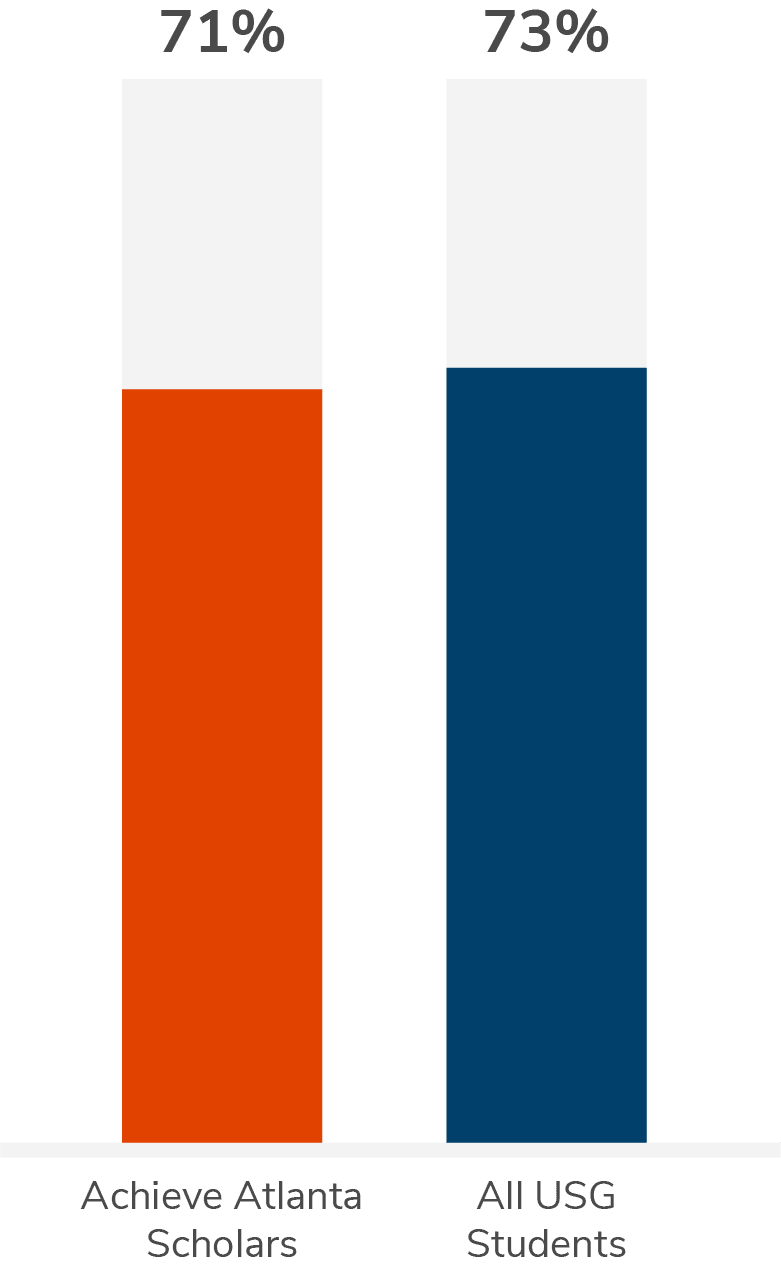 Persistence to Year 2
(2018 Cohort)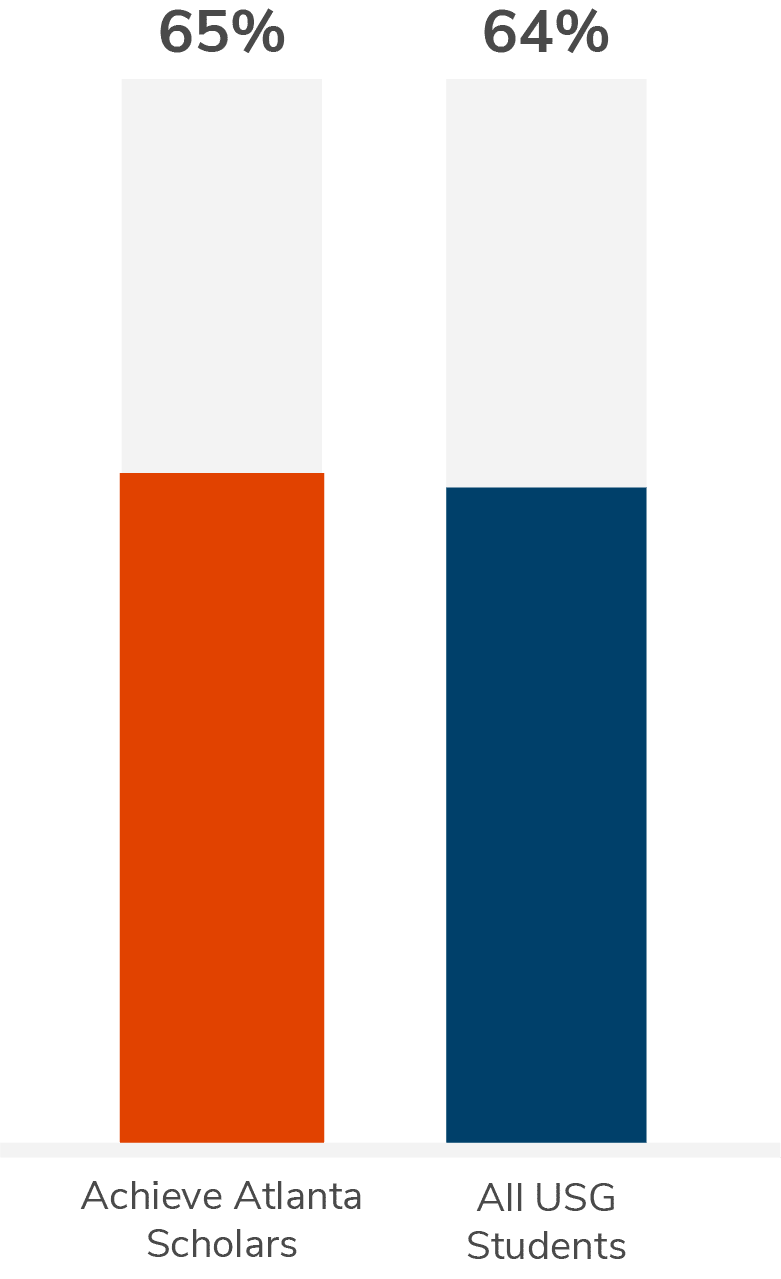 Persistence to Year 3
(2017 Cohort)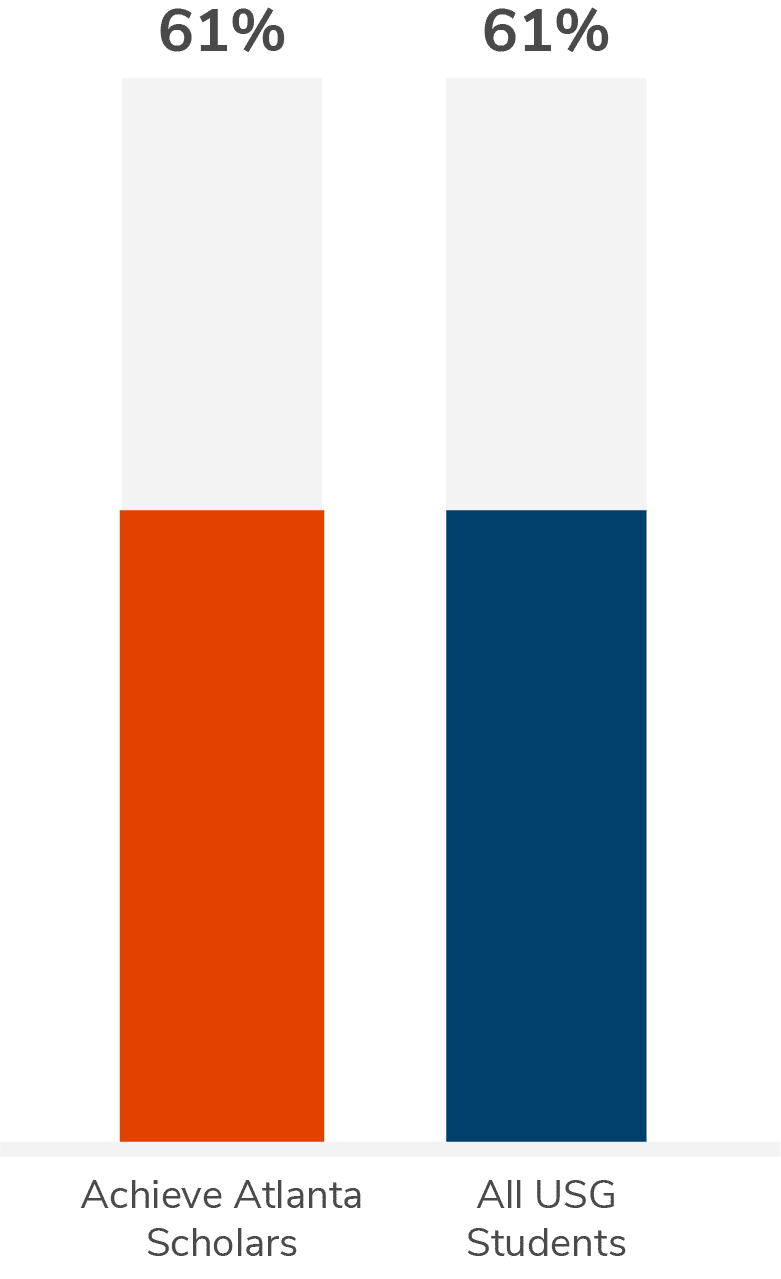 Persistence to Year 4
(2016 Cohort)
5-Year Impact Report
Throughout this report, we share where we are, what we've learned along the way, and where we're going. Most importantly, we share the voices of our Scholars who inspire us every day. 
Click
here
to read the 2020 Impact Report.