I Didn't Let My Story End #BoldExpectations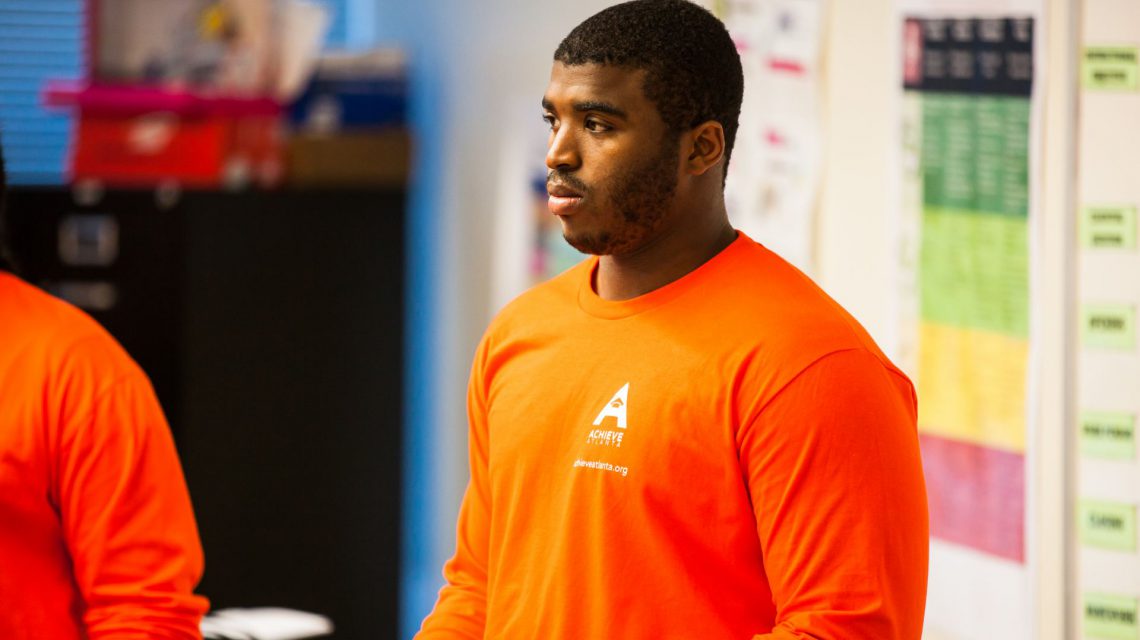 By Jarrod McNish
My mom always had bold expectations for me, but I don't know that I always understood them. She really believed in me, and what I could do with my life. I think that's probably 50% of what drives me, and it's a lot of what helped me deal with adversity in my life. My own bold expectations for myself seemed to get derailed, but I never gave them up.
My high school years were difficult. I always assumed I would graduate and go to a four-year college or university, but that wasn't in the cards for me. My family struggled during those years and I ended up attending five high schools in three different states, causing me to lose focus and my academics to suffer.
Toward the end of my high school years, I realized that I might not be able to get my high school diploma, but I also made the decision that my story wouldn't end there. I knew I could rewrite that story in a positive way, and I made the decision to get my GED. It was tough because, personally, I felt like a failure and at times felt lost— I didn't accomplish the goal of a high school diploma. I had a lot of doubt about myself. There were times I would wonder if maybe college wasn't for me, or thought, "I don't want to get a GED, I want to get a high school diploma."
I ended up digging deep, using my adversity and dissatisfaction with myself as motivation. Drawing on my mom's belief in me and my own determination helped me open my mind. I found faith and realized that just because you don't achieve a specific goal in the way that you had imagined you would, doesn't mean that you can't achieve it. You can adjust your life and what you expect of yourself. I think a lot of GED students suffer with self-esteem and feeling like they don't fit in with the rest of the world. But having the advice and support of my mom really helped me—mentally, emotionally, and spiritually—to have higher expectations for myself. Having that parent support, that faith and that family connection goes a long way.
When I began college, I was studying to get into the physical therapy program, but I realized quickly that it wasn't for me. As an Achieve Atlanta Ambassador at Atlanta Technical College, I was heavily involved with student organizations, attending state and national leadership conferences, helping set up events, and also holding major officer positions with organizations on campus. The involvement on campus boosted my confidence and networking skills. I knew that I had talent and passion in that arena and decided to switch my career goals and college focus.
I definitely had bold expectations for myself, and at first, changing my major and career plan was an adjustment process of understanding how to achieve my goals. It wasn't a sense of "I can't," but more of trying to figure out the steps. I sat down and looked at all the things that I like to do and the things I don't like to do and I researched the program to see if that was the bold move I wanted to make. I took the leap and registered for classes in hospitality management, and graduated with an associate's degree from` Atlanta Technical College. Now, I'm pursuing a bachelor's degree at Georgia State University and I look forward to a career as an event planner in the hotel and hospitality industry.
Looking ahead, I know there are more bold moves in my future as I adjust to Georgia State University. But I always come back to what my mom taught me and the knowledge that circumstances do not define you. I know who I am and I know the power I have within myself.
Jarrod McNish is a current Georgia State University student and an intern at Achieve Atlanta; he was previously an Achieve Atlanta Ambassador at Atlanta Technical College.
---
Authored by