Welcoming Three New Team Members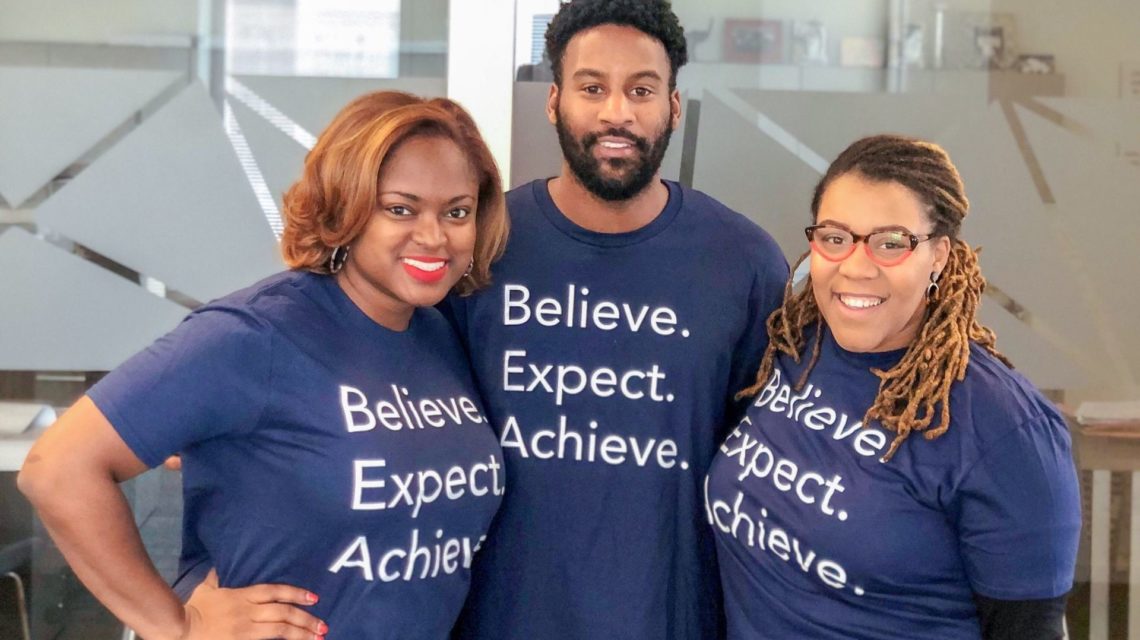 Achieve Atlanta is growing!
We are excited to introduce three new team members, bringing additional capabilities and increasing our ability to carry out our mission and vision.
Vett Vandiver is the new Director, Marketing & Communications, for Achieve Atlanta. In her role, she sets and guides the organization's comprehensive communication strategy and stewards Achieve Atlanta's brand – ensuring that it represents both impact and influence in the educational equity and access to opportunity spaces. Born in Atlanta, Vett is passionate about improving educational equity in the city and has experience in strategic communications, public engagement, digital communications, and photography in both government and non-profit sectors. She earned her B.S. in literature, media and communications and her M.S. in public policy, with concentrations in education and health policy, from Georgia Tech. Vett also earned a minor in Spanish, which she speaks and writes. Before joining Achieve Atlanta, Vett was the director of communications at GEEARS: Georgia Early Education Alliance for Ready Students. She has worked in the communications offices at the University System of Georgia, the City of Atlanta, and Georgia's Office of the Governor.
---
As our new Manager, College Success Program, Bria Price serves as the liaison between secondary and postsecondary partners to promote relationships and support seamless enrollment and college persistence for Achieve Atlanta Scholars. Prior to this role, Bria worked for City Year Washington, D.C., as an impact manager, and as a program associate for the Eli J. and Phyllis N. Segal Citizen Leadership Program. An Atlanta native, Bria is excited to return home to invest in the city's economic growth through education access and equity for its students. Bria earned her Masters of Public Policy in education policy from the Heller School of Social Policy and Management at Brandeis University, and her Bachelor of Arts degree from the College of Wooster.
---
As our new Manager, Scholar Support, Jordan Tafari supports prospective and current Achieve Atlanta Scholars, ensuring they receive the assistance they need to retain their Achieve Atlanta Scholarships and stay on track during college. Prior to joining Achieve Atlanta, Jordan served as a fellow with the Education Trust-Midwest. He worked with the policy team, analyzing Michigan school data and state policies that greatly affect Michigan's students of color and those living in poverty. Jordan has a strong connection to the Atlanta community, having worked with Atlanta Public Schools, Southern Education Foundation, Next Generation Men & Women, and other organizations dedicated to educational equity. Jordan is a proud graduate of Morehouse College, where he earned a bachelor's degree in sociology. He also holds a Master of Arts degree in educational leadership and policy studies from the School of Education at the University of Michigan.
---
Authored by