The week of November 9th, Achieve Atlanta and our
College Success Partners
are offering APS high school students a true sense of the look and feel of the college campuses by highlighting what makes the institution unique and helping students to determine whether the institution is a good fit for them.
Our postsecondary partners are hosting virtual campus visits during this week just for APS students.
You can view the full schedule of virtual events below and scroll down for registration information for each event. 
Once you register for an event, be sure to check your spam/junk email folder for the confirmation email with more information on the session.
Full Schedule: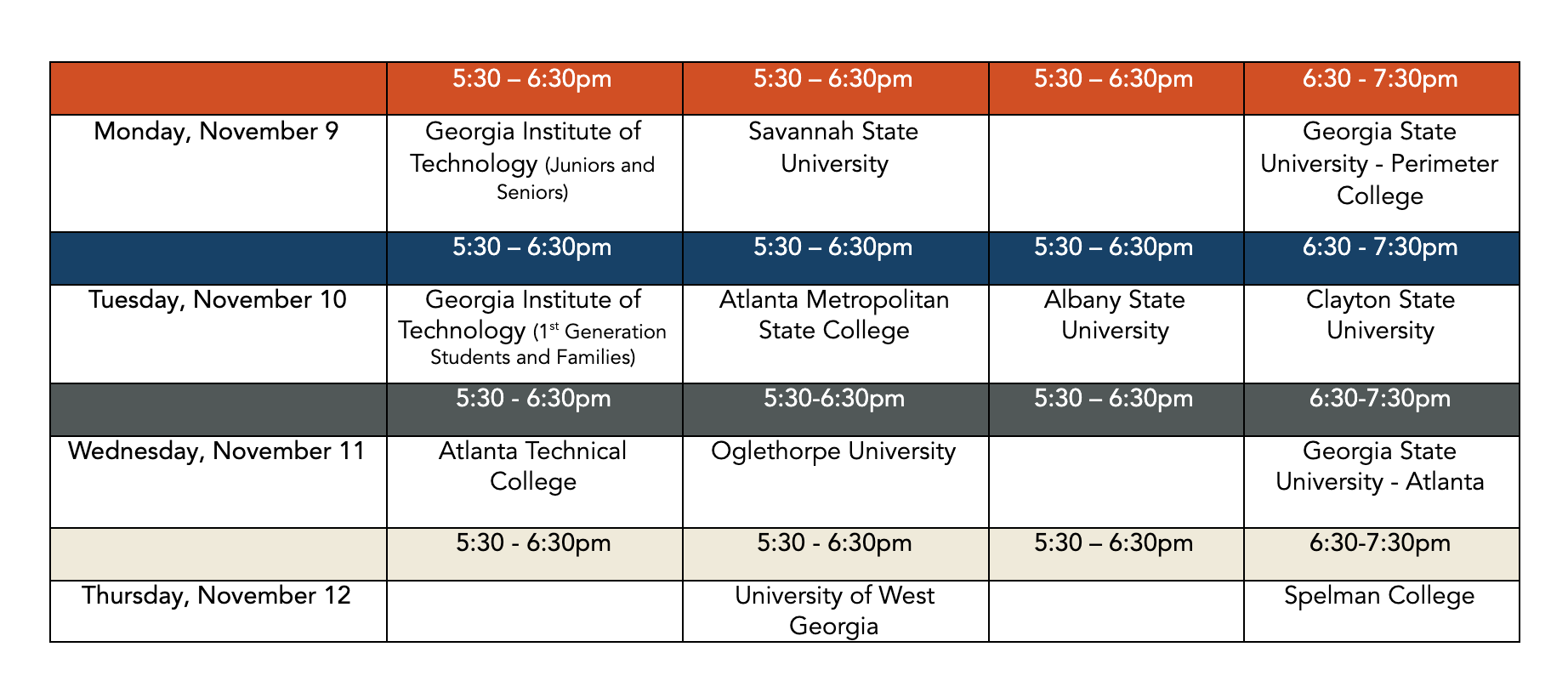 Scroll down to see the details of each event and the registration link.
Wednesday, November 11th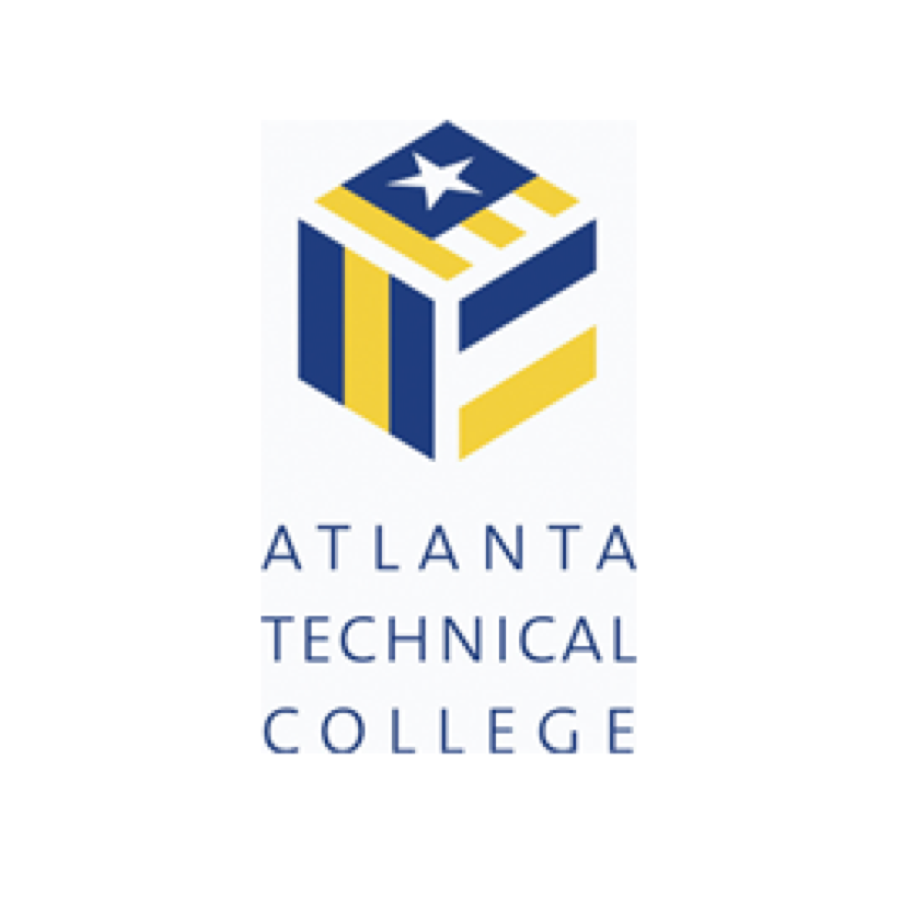 5:30-6:30pm
Atlanta Technical College

Join us to get all of your questions about the college, the admissions process student support services, financial aid, and much more answered! The application fee will be waived for APS students who attend the session.

Link to register: Click here.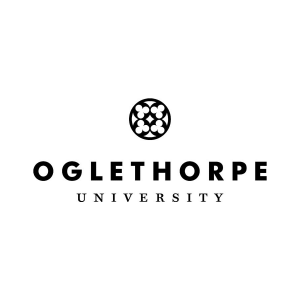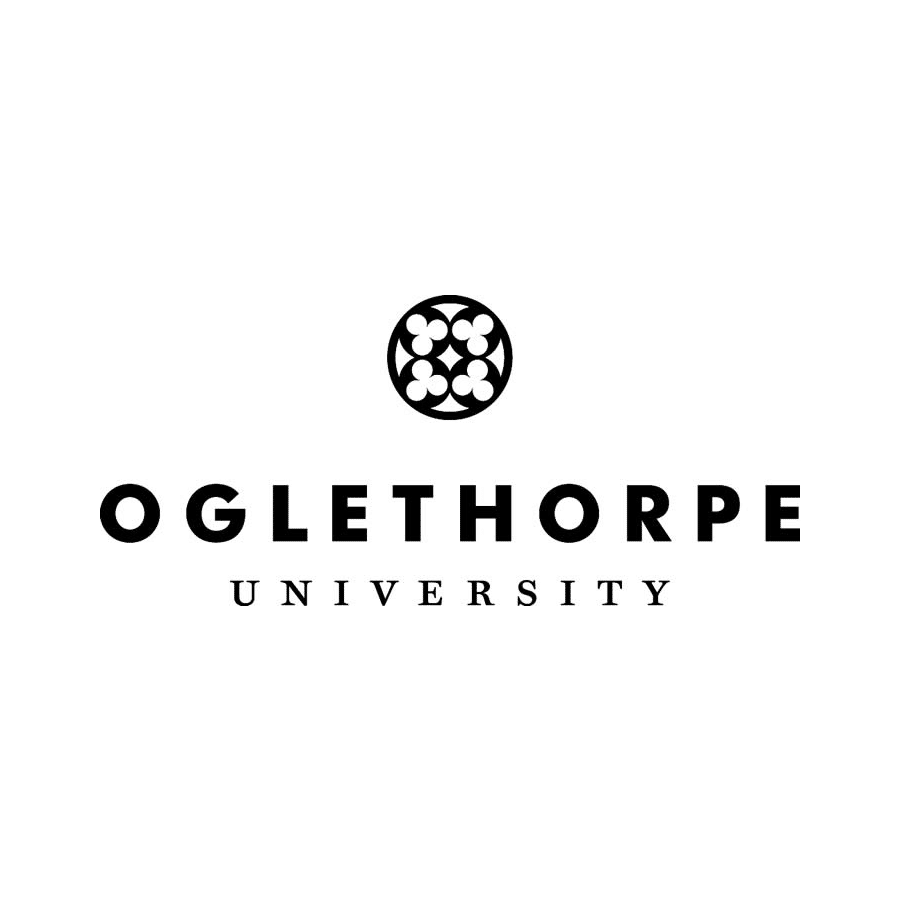 5:30-6:30pm
Oglethorpe University

Admissions Event – admission to financial aid to campus life, and add the bonus of the Achieve Atlanta Scholarship.
Link to register: Click here.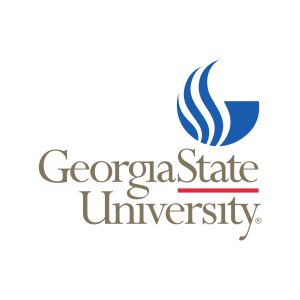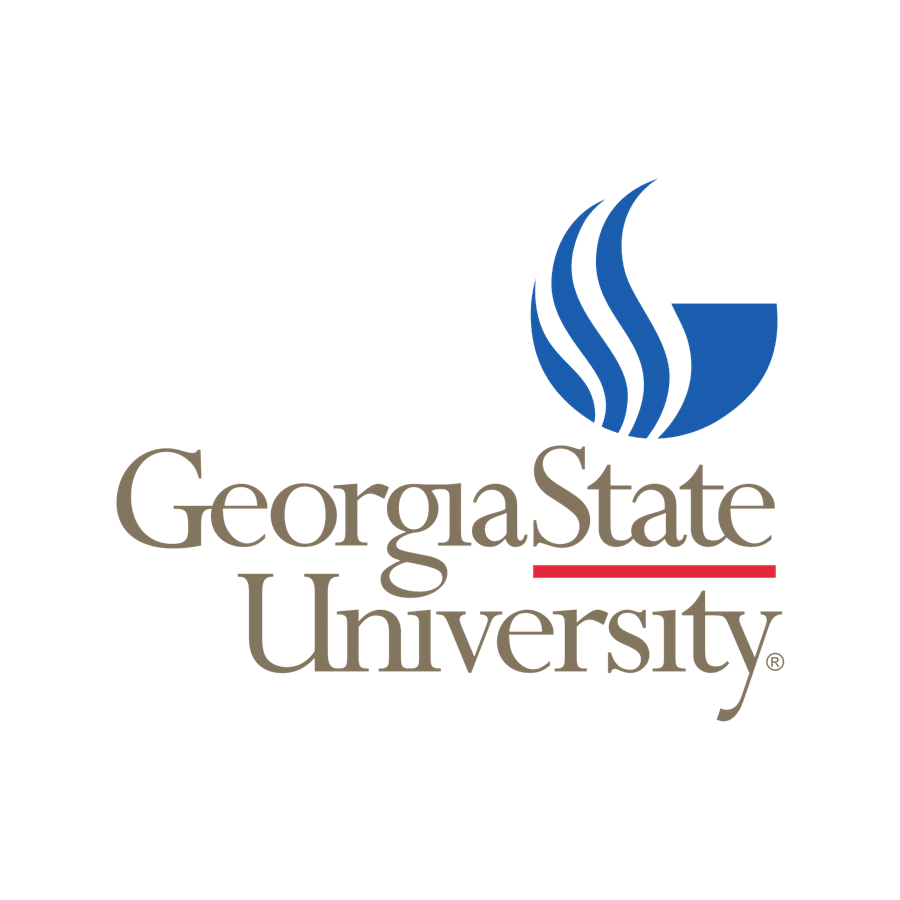 6:30-7:30pm
Georgia State University – Atlanta and Perimeter College
Institution Overview, Admissions Process, and Q+A
Link to register: Click here.
A confirmation will be sent to the email address provided at the time of registration.
Thursday, November 12th 

5:30-6:30pm
University of West Georgia

Join the UWG team in learning more about what UWG has to offer! The Admissions process and the resources that are offered once you are a UWG wolf and Achieve ATL scholar.
Link to register: Click here.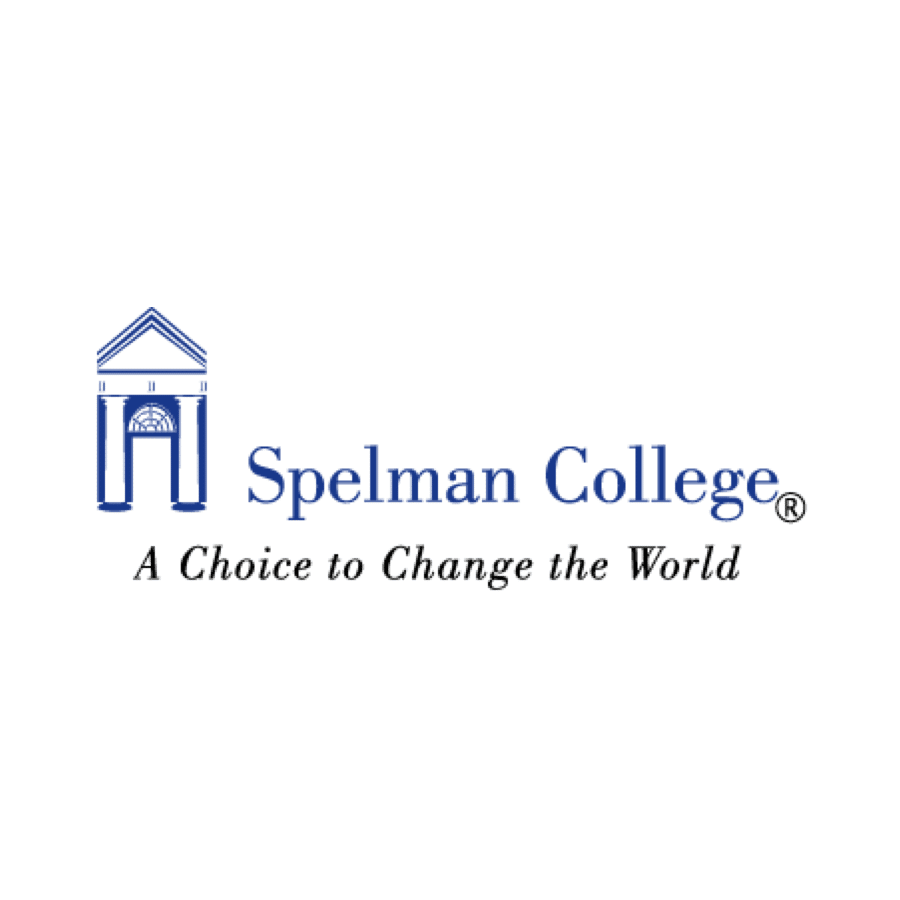 6:30-7:30pm
Spelman College
Join us for the Ask a Spelmanite Student Panel to hear from a panel of current Spelman students.

Link to register: Click here.