Achieve Atlanta Scholarship Significantly Reduces Students' Out of Pocket Costs to Attend College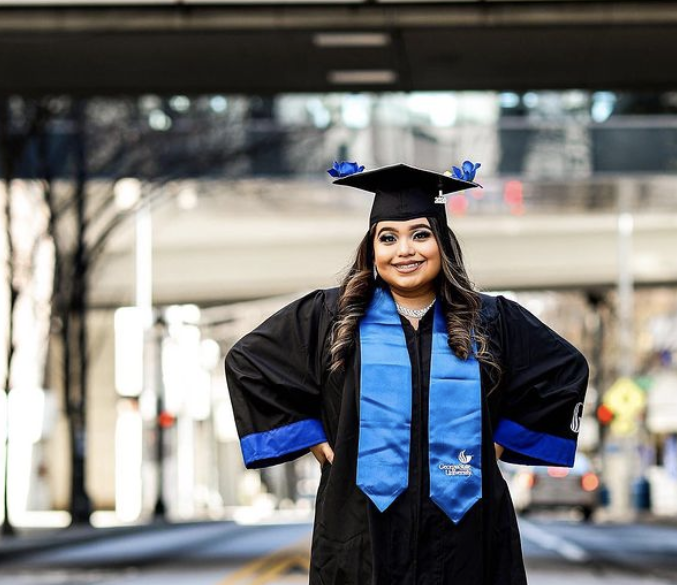 The Achieve Atlanta (AATL) Scholarship significantly reduces recipients' unmet financial need—the cost remaining after grants, loans, and the federal government's estimate of their ability to pay are taken into account.1 And, few AATL Scholars are taking out more costly Parent Loan for Undergraduate Students (PLUS) or private loans to pay for college.
During the decade prior to Achieve Atlanta's founding in 2015, the cost of attending college in Georgia increased by more than 75%. Available financial aid didn't keep pace. As an example, the Pell Grant, a need-based federal grant program, covered 79% of tuition and fees in public bachelor's programs at its height in the 1970s. By 2015, it covered only 30% of costs. While Georgia's HOPE (Helping Outstanding Pupils Educationally) Scholarship provides merit-based aid for tuition, Georgia is one of only two U.S. states without statewide need-based aid.
This reality led the Joseph B. Whitehead Foundation to fund a need-based scholarship for Atlanta Public Schools' graduates—the Achieve Atlanta Scholarship.
We've now had five cohorts of AATL Scholars, and last fall we surveyed a sample of Scholars on their financial situation and unmet financial need. They answered questions about their financial wellness, submitted their financial aid award letters or college bills, and estimated other school-related expenses.
A representative sample of 160 Scholars responded, and we summarized the findings in a new Achieve Atlanta Report, A Snapshot of Achieve Atlanta Scholars' Financial Wellness. Of the sample, the median remaining unmet need was only $89 per year, and only 7% took out PLUS or private loans. Without the AATL Scholarship, 76% of survey respondents would have had unmet need, with a median unmet amount of $4,941.

Still, affordability remains a concern for some AATL Scholars—23% faced total unmet need greater than $5,000. And, for most, an unexpected expense could threaten their ability to remain enrolled in college, making AATL's Emergency Grant Program essential for keeping students on track.
Look for future articles in our blog series on Scholars' finances on our website or subscribe for updates in your email inbox. The full report is the first of several we plan to publish this year on what we're learning about our Scholars' journey toward a college degree.
1The federal government calculates the Expected Family Contribution (EFC) from a student's Free Application for Federal Student Aid (FAFSA), but it often overestimates students' actual ability to pay, especially in areas like Atlanta with higher cost of living.
---
Authored by