How Achieve Atlanta's College Partners Adapted Their Approach to Student Retention During COVID-19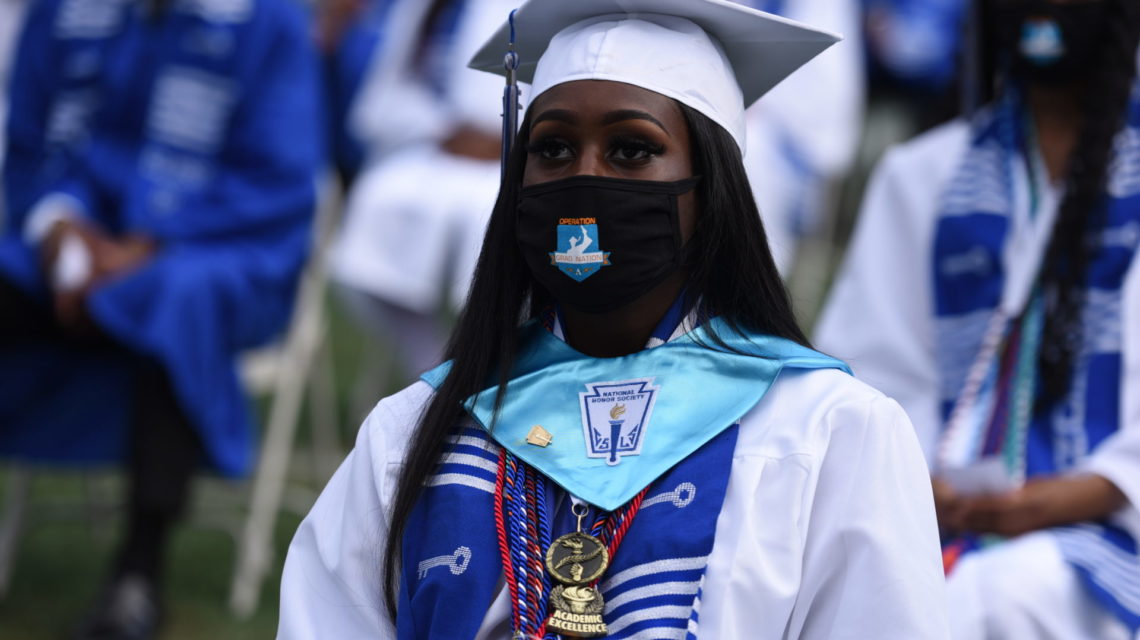 In mid-December 2020, Oglethorpe University's leadership team noticed that first-year student registrations for the spring term were below prior years' registrations at the same point in time. In response, they pulled together the university's academic advisers, split up all unregistered students into groups, and called each of them. For students who didn't respond, they reached out to other contacts who had a relationship with the student. In the end, nearly 95% of first-time, full-time students registered for the spring term – only the second time spring registration had surpassed 94% during the last decade. For those who didn't register, Oglethorpe documented their reasons for the first time, gathering data that will inform future retention efforts. All five first-year Achieve Atlanta Scholars returned for the spring term.
Oglethorpe is one example of how Achieve Atlanta (AATL) partners are adjusting their support for students during the COVID-19 pandemic. Last fall, AATL welcomed 774 Scholars who attended colleges across the country. Scholars are graduates of Atlanta Public Schools who qualify for need-based AATL scholarships to attend an eligible college, university or technical program. Those who attend school in-state, roughly 80%, are assigned a coach to help them navigate college either through one of our 11 college partners or two non-profit partners.
As outlined in our recent report, Scholar Enrollment Patterns During COVID-19, first-year Scholars remained enrolled for the spring term at lower rates than they had in prior years. This reality, along with other ways the pandemic forced students to adjust to virtual or modified classes, pushed our partners to rethink how they support Achieve Atlanta Scholars' journeys toward a college degree.
Some other examples include:
Georgia Tech recognized that facilitating student connection was vital for keeping students engaged and enrolled. With that in mind, staff set up large conversation tents at several outdoor locations on campus so that students could safely gather and talk.
Last October, Kennesaw State University

President Pamela Whitten requested that the registrar's office divide up

all 8,800 first-year students amongst herself and her 13 cabinet members. Each leader called the students on his/her list over a two-week period to check on how they were doing, point to resources, and encourage them to register for spring courses. The calls provided an unexpected personal touch for students and an opportunity for senior leaders to understand students' situations. During the spring term, the cabinet members and their teams called all first- and second-year students.
AATL coaches at Savannah State University created virtual game nights to keep AATL Scholars connected to each other, including a virtual escape room.
AATL Scholars at the University of West Georgia asked their coaches to find ways to help them connect with each other and have fun during COVID-19. Coaches set up a series of events where Scholars could drop in, eat snacks and take a deep breath from classes. The favorite was Pictionary Air, a game in which a student draws in the air and others must interpret it after seeing it on a screen.
Looking toward the fall, partners are considering which practices to continue after the pandemic. Oglethorpe has created a cross-functional student success task force to better coordinate student support across university staff. "The hope is that we will be proactive instead of reactive next year, to make sure students are on track earlier on," says Whitney Lewis, dean of admission and financial aid.
Kennesaw State plans to continue making calls to first-year students. Chief Diversity Officer Sylvia Carey-Butler says, "The calls connected us with students who we may not otherwise speak with and showed the importance of leadership understanding them. It makes a large university small." Kennesaw State is also adjusting its programming at the beginning of the fall term to focus on helping second-year students integrate into the campus, since they missed many opportunities during their first year.
In preparation for this fall, our College Success team is holding summer planning meetings with each partner to discuss lessons learned from the past year and plan for how to best support AATL Scholars during the year ahead.
—
This blog represents the second in a series of blogs about Scholar enrollment patterns during the 2020-2021 year. In the weeks ahead, we'll publish follow-up blog posts on why many first-year Scholars did not return for the spring term and student perspectives on college expectations vs. reality during the pandemic. Subscribe for updates in your email inbox.
---
Authored by