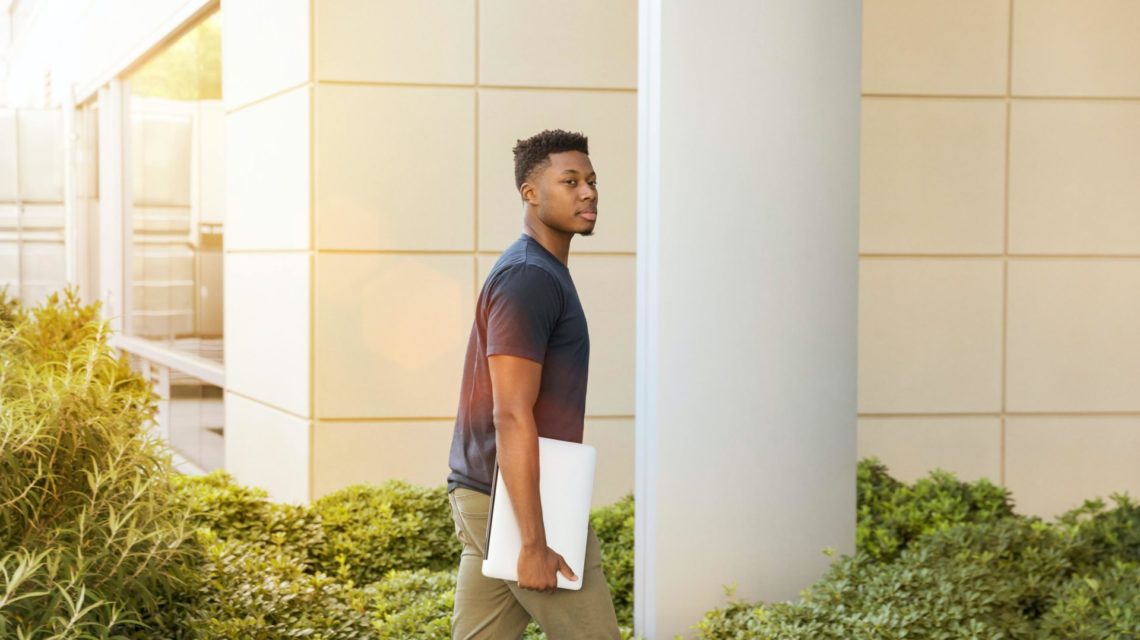 One of the things that surprised me from our recent research on Achieve Atlanta Scholar Finances was how few Achieve Atlanta Scholars are employed in Federal Work-Study jobs. The Federal Work-Study Program assists students with the costs of postsecondary education through part-time employment, usually (but not always) on-campus. Students who qualify for Federal Work-Study can work part-time jobs and earn money to help pay education expenses. The program encourages community service work and work related to a student's course of study.1
There are several benefits to a work-study job:
Students keep what they earn. While students must pay back most federal loans, work-study earnings are theirs to keep and spend as they see fit.
Unlike other forms of income, work-study earnings don't affect financial aid eligibility. Students must report work-study earnings on the Free Application for Federal Student Aid (FAFSA), but those earnings will not count against a student's financial aid award.
Work-study jobs are convenient! Most jobs are on a college campus and employers are approved by the school's financial aid office. Jobs are generally in private or non-profit organizations, or in public agencies where work performed is in the public interest.
Regardless of where the job is located, employers are more amenable to scheduling students' work hours around class times.2
Many Achieve Atlanta Scholars benefit from working during college. Of a representative sample of Scholars we surveyed last fall, those who worked between 1 and 15 hours per week had lower unmet financial need–the college costs remaining after grants, loans and the federal government's estimate of a family's ability to pay are taken into account–than those not working or those working more than 15 hours. Yet, we found that in fall 2020, only 9% of Scholars had Federal Work-Study jobs, while another 27% worked in other types of jobs. While some of the low percentages may be due to reduced work-study and employment opportunities during the COVID-19 pandemic, it still feels like a very low number.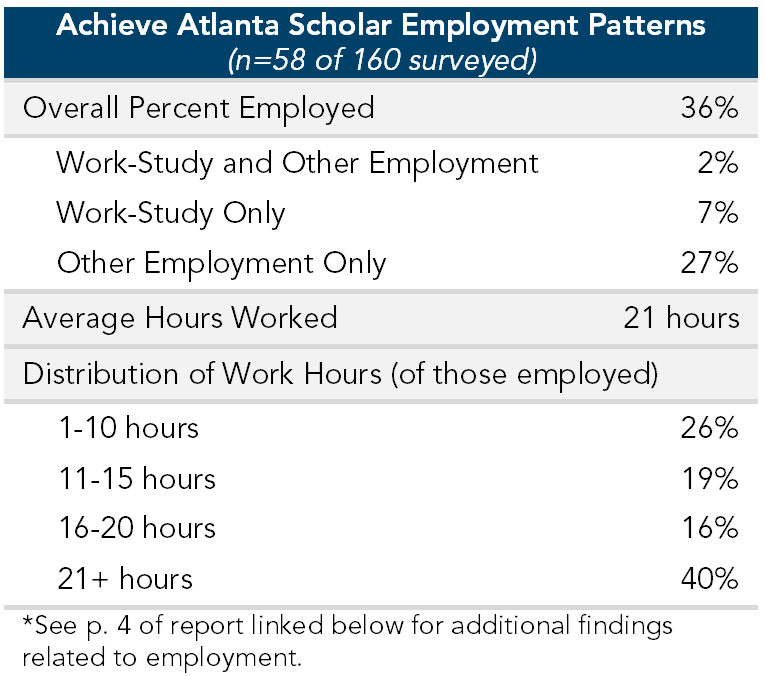 I was a work-study student in college; I had several interesting jobs that helped develop me as a professional and helped build my resume. My favorite and longest work-study job was as the circulation desk attendant at Harvard's Lamont Library. I worked about 12 hours a week (which is below the 15-hour threshold of the maximum hours we recommend students work), earned above the minimum wage, and met so many other students because they had to come to me to check out books. It was a perfect job for an extrovert and social creature! But most importantly, with the money I earned, I could pay for the weekly expenses that my financial aid award and loans didn't cover. I am so grateful that I had a stable, well-paying job on my campus; I'm a huge advocate for the Federal Work-Study Program. For many of those same reasons, I always hired work-study students when I worked at the University of Texas School of Law before coming to Achieve Atlanta.
What we're doing
My personal work-study experience and the benefits of the Federal Work-Study Program are why, now that we have the data, we're spending time at Achieve Atlanta thinking about how to make sure more of our Scholars take advantage of work-study or, when it's not available, other part-time jobs on campus. That includes working with our partner higher education institutions to make sure those jobs continue to be available so that our students can benefit from the program. And personally, I'd like to see if Achieve Atlanta might qualify as a work-study approved site. We'd love to hire more Scholars!
Look for future articles in our blog series on Scholars' finances on our website or subscribe for updates in your email inbox. The full report is the first of several we plan to publish this year on what we're learning about our Scholars' journey toward a college degree.
1https://studentaid.gov/understand-aid/types/work-study
2https://www.discover.com/student-loans/college-planning/how-to-pay/financial-aid/work-study-job-pay-off
---
Authored by