The First-Year College Experience During COVID-19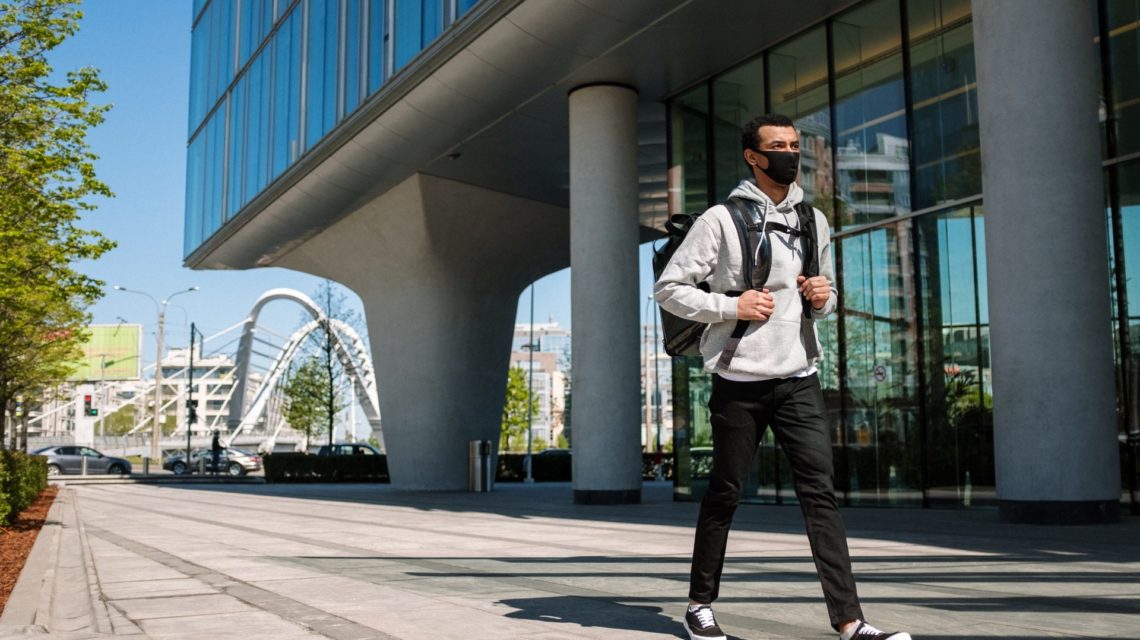 "College during a pandemic wasn't what I was expecting [it] to be. My experience was okay. It wasn't as motivating as I thought it would be. . . . Everything was new. It was all new for everybody," a freshman at Middle Georgia State University shared. This sentiment was common among first-year Achieve Atlanta (AATL) Scholars we spoke with this spring who didn't return to college for the spring semester.1
This spring, only 76% of first-year Scholars returned for their second term, 12 percentage points lower than last year's Scholar cohort, as outlined in a recent report on Scholar enrollment trends during COVID-19. We reached out to some of the non-returning Scholars to better understand their reasons for not returning in spring 2021. From these conversations, three key reasons emerged: the isolated learning experience, a lack of connection to peers and the campus, and a change in family finances.
With the shift to online learning, Scholars primarily engaged in isolated learning, which limited opportunities for peer or faculty engagement and feedback. A first-year Scholar at Clayton State University noted, "With the pandemic, most hybrid and in-person classes were cancelled, and I am not a 'teach-myself learner.' If I had a question, I had to wait for a response by email. It was hard to get the meaning [of lectures] across." This sentiment reflects Census survey data on reasons why students changed postsecondary plans during the pandemic.
The pandemic also limited the types of support first-year students could receive at such a critical time in their college careers. The Scholar at Middle Georgia State University shared, "Since college is new to me and I couldn't be in-person, the way I needed to be helped couldn't be done online. I needed someone to help guide me through the hoops." The lack of in-person support and structure created challenges, especially for first-year Scholars.
In addition to learning in isolation, first-year students also found it difficult to develop friendships in the midst of social distancing and quarantining requirements. First-year friendships can be an important driver of connection to campus. Colleges cancelled most campus events where students could have built those connections and community. A freshman at Morehouse College noted, "[Making friends] takes a while because of COVID, but as there are less restrictions from COVID and we get to spend more time together, I think some will become quality friendships."  Another Scholar added, "With no campus events to be involved in except parking lot movies, there was no other choice but to be in class or in dorm." Community-building and campus involvement are key aspects of the college experience, and many first-year Scholars struggled with both.
Scholars also had to make difficult decisions to help their families with financial responsibilities. One Scholar explained, "I left because of personal problems at home. My mom wasn't working, she's a public-school bus driver, so I came back home to help pay the bills." This financial shift was common during the 2020–2021 school year. Over half of parents with college-age students said one earner had lost a job or had work hours reduced, according to a survey administered by the College Savings Foundation.
With these lessons in mind, we are collaborating closely with our college partners to understand how to best reengage these first-year Scholars to ensure they return in fall 2021. In addition, we are targeting outreach to these Scholars to help them return to campus in the fall.
—
¹AATL Scholars are Atlanta Public Schools high school graduates who have earned a need-based scholarship to pursue various postsecondary paths after high school. A Scholar must graduate with a cumulative, weighted GPA of at least 75, demonstrate financial need and enroll full-time in an eligible college, university or technical program.
This blog represents the final post in a series about Scholar enrollment patterns during the 2020-2021 year. You can look at previous posts here, here, and here. Subscribe for updates on future reports and blog posts in your email inbox.
Natalee Jones recently served as a data strategy fellow at Achieve Atlanta. In May 2021, she graduated with her master's degree in public policy with an emphasis in education policy from Georgia State University. She currently works as a policy analyst at the Southern Regional Education Board.
---
Authored by